Regular price
Sale price
$6.00 USD
Unit price
per
Sale
Sold out
Forever New Delicate is safe, effective and gentle to prolong the life of new garments and can restore some older garments.
About

Forever New Delicate Powder, the original and same first blend made since 1975, is made with premium quality ingredients, formulated to gently clean, brighten and promote longer life for all fine washables. With a natural base of multiple sodas and citrus, our special formulations are highly effective and unique to extend the life of garments. Forever New Granular products contain no bleach, optical brighteners, lanolin or petroleum products. This concentrated blend gently lifts stains and soils while rinsing completely free from the fabric leaving no soap residues to damage thread fibers. Forever New Granular preserves fiber-flex and elasticity, allowing all fine garments to look new longer.

You will love the original scent and the way it treats your washables. Forever New products are safe on colorfast garments, but always test for colorfastness in a small inconspicuous area if you are unsure.

* Also available in Unscented - Fragrance Free.



Free Of

Bleach
Optical Brighteners
Dyes
Phosphates
Lanolin
Petroleum Products
Preservatives
Enzymes
Ingredients

Sodium Carbonate CAS#(497-19-8)
Ethoxylated C12-16 alcohols CAS#(68551-12-2)
Sodium Silicate CAS#(68551-12-2)
Sodium Bicarbonate CAS#(144-55-8)
Sodium Citrate CAS#(6132-04-3)
Trisodium Aminotriacetate CAS#(5064-31-3)
Zeolite CAS#(1318-02-1)
Forever New Fragrance (Proprietary)
Benzyl Benzonate CAS#(120-51-4)
Cinnamyl Alcohol CAS#(104-54-1)
Amyl Cinnamal CAS#(122-40-7)
Care Instructions

Hand Wash: Dissolve 1 Tbsp. in a basin of water, agitate gently, soak for 3-5 minutes, rinse thoroughly, lay flat to dry.
Machine Wash: Add 2 Tbsp. for a full load. Standard and HE machines. Wash cycle set to delicate for fine garments.
Washing TIPS: Protect your best garments using our WASH bags and for TOUGH STAINS, pre-treat with Stain Remover.

View full details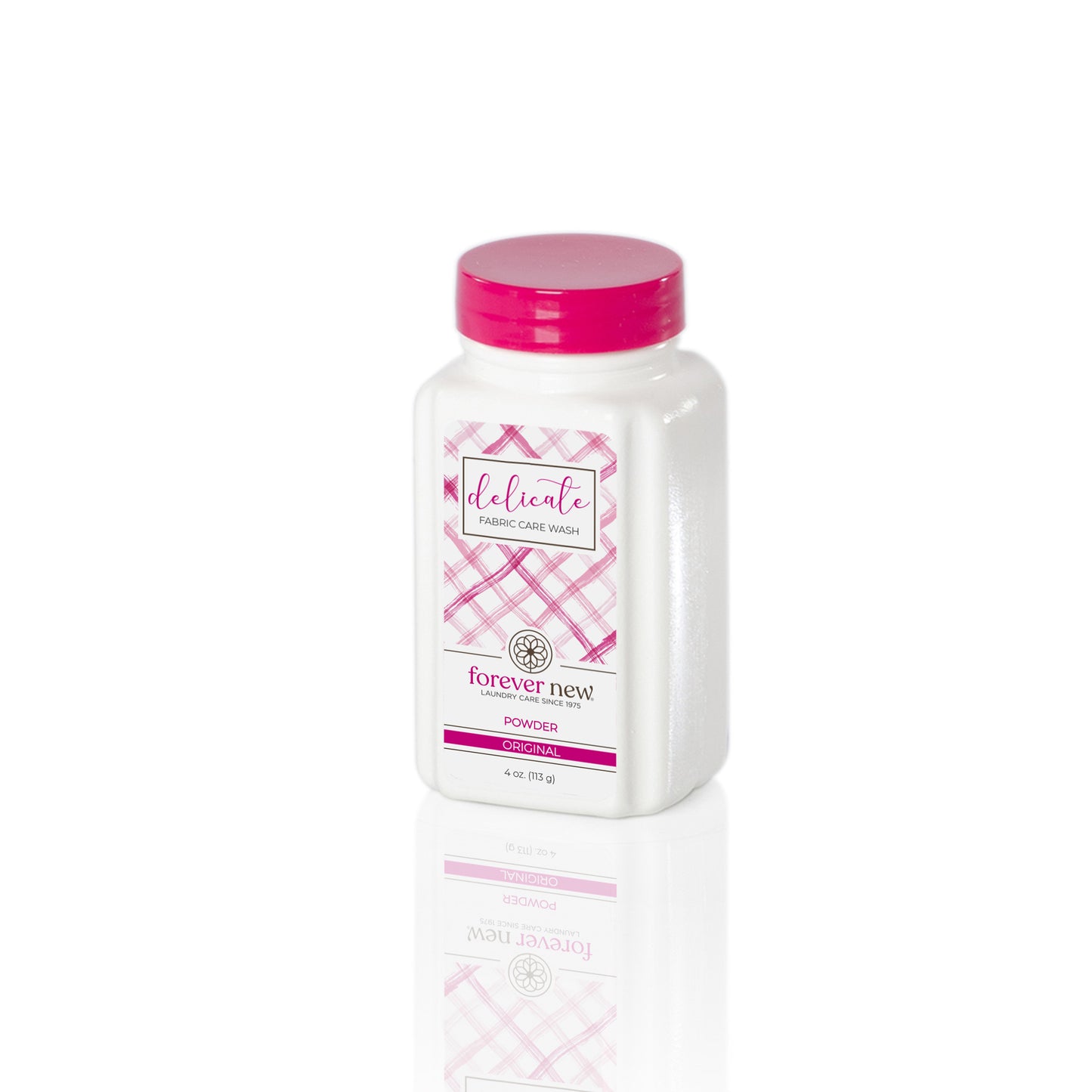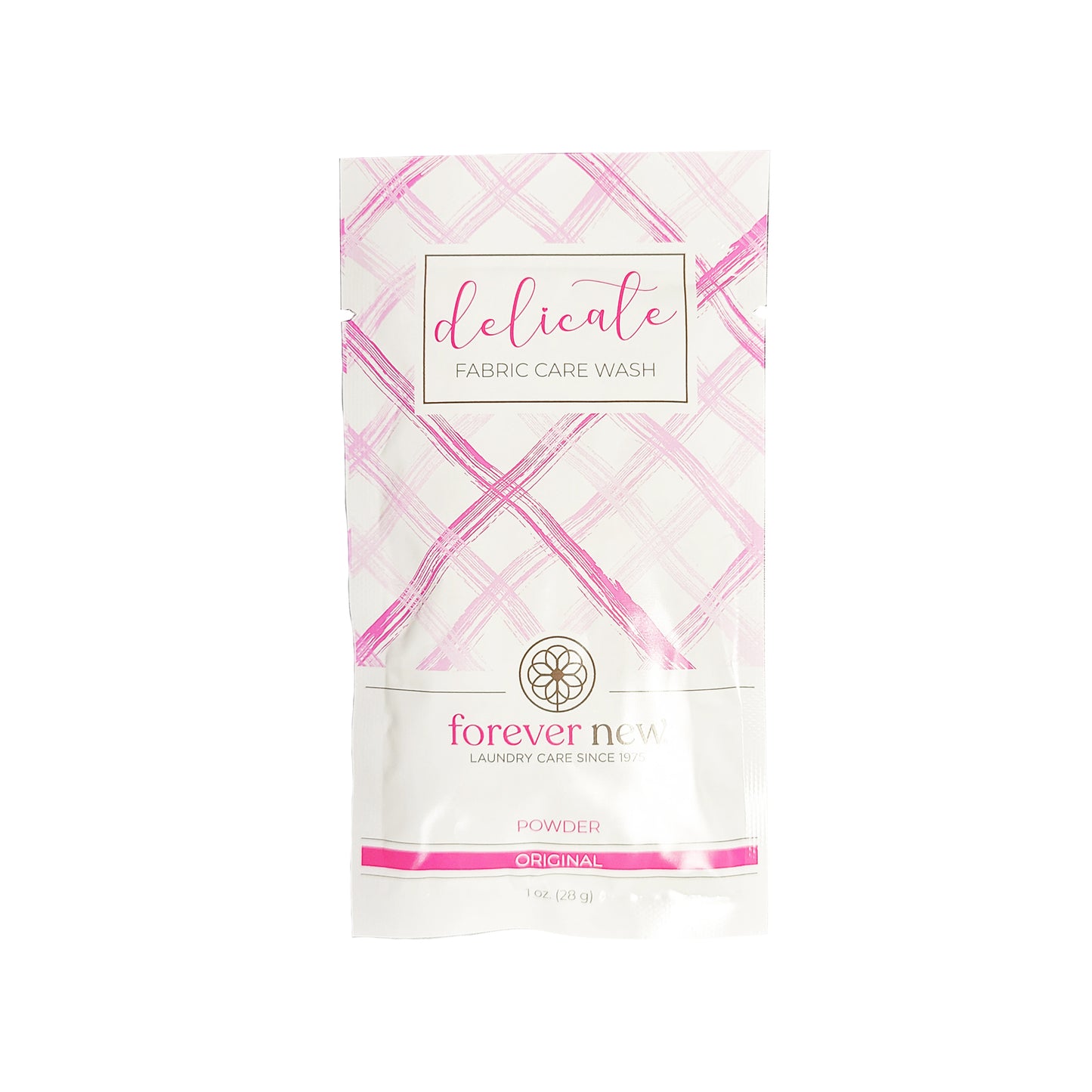 Why Forever New?
Forever New is better for you, better for your clothes, and better for our world.
Since 1975, our safe, simple, and effective cleaning products have been trusted to clean the most delicate fabrics while remaining free and clear of dyes, phosphates, and other harmful ingredients.


Wash it right, wear it forever!